Are you an empath or highly sensitive person?
Want to learn how to switch off from the world's feels?
I'm excited to announce a  FREE webinar to tell you about my upcoming online program:
Being Sensitive 101.
The webinar details are:
Date: Tuesday 15th September
Time: 7pm–8pm AEST
Where: Online in my Zoom Room
A recording of the webinar will be emailed to everyone who has booked a spot. So it's a good idea to sign up anyway, even if you can't join the session live.
Join me for a do-over of the FREE Being Sensitive 101 webinar!
Why the webinar? Why the course?
The webinar is an introduction to my upcoming online program Being Sensitive 101 – a course I've developed to equip you with skills to stand in your power as an empath/highly sensitive person.
In the webinar, I'll be previewing some of the course content including the signs and symptoms of being an untrained empath. Oyyyy.
I'll also be offering a pre-early bird special for the course to everyone who signs up for the webinar.
Being Sensitive 101 has been years in the making!
It includes all the lessons I've learned the hard way about manging my energy as an empath and how to NOT feel overwhelmed every day by the world around me.
Something I realised very early in my career as a Kinesiologist is that many of my clients were also highly sensitive people (aka empaths), just like me.
The main reason for this is perhaps not what you might think. I DON'T believe I just happened to attract so many empaths just because I'm one, too!
It's far more interesting than that.
From what I've observed, being sensitive is our birthright as human beings
Everyone has the capacity for being an empath, even if they aren't open to their sensitivity.
All children are highly sensitive, but because we don't teach them being sensitive is important or valuable, many of them simply shut down that connection. For some people, it stays closed.
For others... well, it either never really shut down properly or their sensitivity has bubbled back to the surface later in life.
Personally, my sensitivity never really went away
Then in the first year of my Kinesiology studies, I experieced a massive psychic opening.
I've been learning ever since how to live with being VERY highly sensitive in a world that doesn't cater to that, and even sees being sensitive as a weakness.
As such, I have lots of information and many techniques to share, that can help you gain awareness of your energy body. So that you can more easily work out what's yours and what isn't, and learn to "roll down the shutters" as I call it.
Join us for the webinar, to learn more about the program!
The webinar will be held on Zoom
You can download a deskstop or smartphone app for Zoom from their website.
A recording of the webinar will be emailed to everyone who has booked a spot.
So it's a good idea to sign up anyway, even if you can't join the session live.
Webinar pre-earlybird price
If you sign up for the webinar even if you can't attend live, you'll be able to take advantage of the pre-earlybird price for the course for a limited time. How good is that?!
I'm thrilled to be finally ready to offer this content more widely, and I look forward to seeing you on the webinar.
Please feel free to share this event with anyone you know who might benefit from the program.
This program is for...
Those who know they're an empath or highly sensitive, but feel like their sensitivity isn't in their control
Those who suspect they might be an empath/highly sensitive
Anyone who's interested in the spiritual path but doesn't know where to begin
Those who want to know more about our natural state as human beings
Those who'd like to gain skills to manage being sensitive so they don't feel overwhelmed by the world around them all of the time!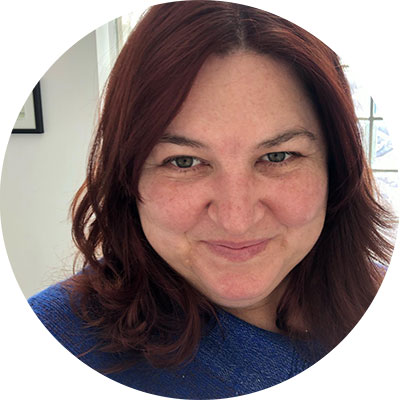 Hosted by Ambha Amanda Roberts
A highly sensitive person and empath, Ambha Amanda is a Kinesiologist, Intuitive healer, and Liquid Crystals practitioner based in Melbourne, Australia. She has been teaching her clients how to manage being sensitive for many years. She is the founder of
Return to Source Wellbeing
, a long-time spiritual aspirant, and is also currently writing a children's book.