The #1 cause of illness & disease is your body/mind being out of balance
When a spark plug has blown in your car, you get it replaced and then the car runs properly again.
So it is with the human body.
Taking care of your emotional and mental wellbeing is probably not something you learned growing up.
It's just as important to take care of your energy and emotions as it is to ensure you're eating well and getting enough rest.
In our modern day world, stress is a daily experience for most people. Big deal, you might say.
Well, it can be a really big deal.
Personally, I went through all kinds of health challenges before I found Kinesiology, and began to turn my life around.
I'm Amanda Roberts, a Kinesiologist, Sound Healer, Liquid Crystals Practitioner and Yoga/Meditation Teacher based in Melbourne, Australia.
But… those are just labels. My work is about MUCH more than that.
I help Shining Souls just like YOU remember who you are.
And who are you?
You're a journeyer. A seeker. You've tried lots of different things to solve your current problem – whether it's physical, mental, emotional or spiritual.
Finally, you've realised that sorting it all out actually all starts and ends with you.
You don't need fixing or saving. You're ready and willing to do the inner work, and to take responsibility for your life and how you feel. You're craving change and you're ready to step into the life that you desire.
You're SO tired of feeling like you're on a hamster wheel of the patterns you've been dancing with for years.
But…. you've tried 'everything.' How do you shift what you can't see that's hiding in your shadows and sub-conscious?
Some people call me The Illogical Logician or The Breakthrough Queen
I see the patterns hiding behind patterns. I keep looking and listening with patience, respect and love, until we find the key to unlock the story.
Using my tools as a kinesiologist, Liquid Crystals practitioner, channel and intuitive seer… I act as part mirror, part educator, part intuitive guide, part other-realm worker.
My gifts allow me to tap into the story – both seen and unseen aspects – and help you to release your old patterns, and facilitate your very own journey of transformation.
Read more about Amanda >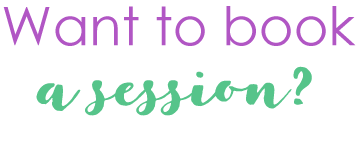 ---
I specialise in helping my clients with…
Stress, Depression and Anxiety
Adrenal fatigue
Headaches and migraines
Neuro-endocrine/Hormone Balancing
TMJ (temporomandibular joint) release
Physical body aches and pains (neck, joints, back etc)
Trauma/PTSD relief
Immune system issues – including thyroid health
Helping highly sensitive adults and children
Brain integration
Food sensitivities and testing
Past life integration
Ancestral healing
Personal development and lifestyle enhancement
Maintenance of general wellbeing
Support and advice for empaths
Nightmares and phobias
Spiritual emergency
P.S. Unlike the old showbiz adage, I *do* also work with animals and children!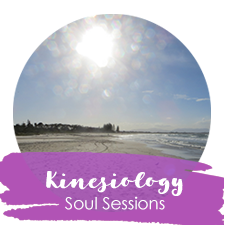 Kinesiology Soul
Sessions
Unshackle your life
Wake your Self up!
{ Find out more }
The Liquid
Crystals
Powerful natural remedies
Shadow work, crystal devas
{ Find out more }
Empowerment for
Sensitive Peeps
A free Facebook group
For empaths and sensitive people
{ Find out more }