Ideally, you'll have completed my New Client Form before your session. It's an online form that gets emailed to me once you've submitted it.
In your first session, we'll go through your New Client Form, including health history, and discuss the reason for your visit.
I'll ask you if there are specific areas you'd like to focus on, such as: stress, anxiety, overwhelm, grief, fear, guilt, addictions, etc. We will then discuss your desired outcomes.
The other option is to see what comes up as the priority – the subconscious often knows best!
Once we've gathered enough information, I'll ask you to lie face up on the treatment table. You'll be fully clothed with your shoes off.
I'll briefly show you how muscle testing works, and perform various pre-tests to ensure you are present and your body and brain are communicating effectively. Then we'll begin to investigate what's going on in relation to your issues or area of focus.
The session is a collaboration – I'll let you know what shows up, and ask for your input so we can create a conscious understanding, which in itself can help to create change. A range of techniques are used to remedy any imbalances in your body and energy system. I often use acupressure (no needles), essential oils, Liquid Crystals, flower essences, sound therapy and more.
Sometimes you can feel quite emotional with what comes up, which is all part of the clearing.
A standard full Kinesiology session, is generally around an hour long but please note that this is a guide only.
Your Kinesiology session may run a little shorter or a little longer or even a lot longer, although I do my best to run sessions to time so as not to cause you any inconvenience.
Please remember that your money's worth is in the quality of the session, not necessarily the time.
Your first session will go between 75 and 90 minutes.
However, if you would like the session to end or you need to leave by a certain time, please let me know.
The number and frequency of Kinesiology sessions depends on individual circumstances, personal preference, and what's going on for you.
For chronic/more serious issues, I usually recommend 2-3 sessions close together, such as once a fortnight to get some momentum going behind creating positive change in your life. Usually there's been a lot of momentum in the other direction, contributing towards the current circumstances.
When your issue stabilises, then it's up to you. Some clients prefer to book a regular session once every 4, 6 or 8 weeks. Some choose to book whenever they feel ready.
Personally, I feel that consistency is more important than frequency. The healing work you choose to do must also honor your financial situation so if you know that your budget allows you to have a session once every 6 weeks, then do that.
Some clients are short-term while others are long-term. It's very individual.
Some people have one or two sessions and I never see them again (but they send their friends and family!)
Some people have a few sessions close together, and then return on a "maintenance" basis - to keep on top of things before they become a big issue
Other clients will have series of 3-6 sessions in a row, then come back for a similar round at a point that suits them
I encourage all my clients to use their intuition as to what feels right for the timing of their sessions. However if you're unsure, I can muscle test your body to confirm the best time for you to return.
You are not ever obliged to have more than one session with me or to come back.
I don't believe in "making" people come back to see me. I believe they should be empowered to make their own decisions regarding their health.
It's important to remember that you are ultimately responsible for your healing journey.
Any practitioner you work with can facilitate positive changes for you, but doing the work is up to you. It's also up to you as to how much healing work you want and when.
Because Kinesiology uses muscle testing, which involves physically moving the limbs and other parts of the body, it's a good idea to wear something loose and comfortable that is easy to move about in.
Short or tight garments are not advised.
Stretchy yoga pants are a good option. I will ask you to remove your shoes so if your feet get cold, it's a good idea to wear socks.
A blanket will be available if you feel cold on the treatment table.
If you haven't completed my New Client Form before your session, please bring your health history so we can document and discuss it.
If you'd like to have your nutritional supplements tested, please bring them along and we can make sure you're taking the optimum dosage. We can also test to see if you need to be taking all of the supplements you're currently on.
I do provide water and tissues, but you're welcome to bring your own water bottle if you prefer.
Other than that, please bring your curiosity, your willingness and openness to understand what's going on for you at a deeper level. 😊
There are two ways we can go about this…
You can tell me where you want to start. Often this will be the "squeaky wheel" in terms of your current crop of issues. Frequently this means feeling relief from stress, anxiety or improving your sleep as these are key to improving your overall wellbeing.
We can ask your body for the priority starting point. I can muscle test your health history form and work out where to begin that way. You might be surprised at the amazing information your body holds!
You might even be surprised to discover that by working on the most important issue, everything else starts getting easier, too. 
You can pay for in-person sessions with cash, credit or debit card (Mastercard or Visa).
Distance sessions can be paid online by credit or debit card, direct deposit or by credit card over the phone. Payment is due at or before the time of your session.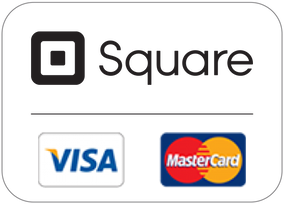 Kinesiology is no longer covered by private health insurance.
However, even before they removed it as a benefit, I didn't ever register to provide rebates. This is a personal decision because I don't believe in the system itself.
The government decides which modalities do and don't get included in the health insurance rebate system and this can change at any time.
I feel that people are being trained to only see practitioners that are within the private health insurance system, but this does not reflect the true value or efficacy of various modalities.
And just because a practitioner is not registered for private health insurance rebates is not a good reason to choose another practitioner.
No. Kinesiology is not part of the western/allopathic medical system and therefore it isn't covered by Medicare.
No, you don't need a referral to see a Kinesiologist. Kinesiology is not part of the medical system so all you need to do is call to make an appointment. Anyone can see a kinesiologist, anytime.
However, if you are working with a mental health care practitioner, it would be a good idea to let me know, so I can keep your therapist in the loop, if you wish.
Kinesiology is a natural therapy, so it's like going to a massage therapist or a naturopath or a chiropractor. Kinesiology is not affiliated with any religious belief.
While part of my work does focus on non-denominational spirituality, if this is an issue for you we can simply leave it out.
It won't change the end results you'll achieve!
Each session and the outcomes for each client are completely independent and will vary. There can even be variations from session to session for the one client.
It's very normal for my clients to feel tired after their first few sessions, and need a big sleep!
Things you might experience include:
Feel an extreme high or extreme low
Crying, feeling angry or depressed as things come to the surface to be released
Clarity and more positive
Feel lighter and happier
Feel unsettled
Perception changes – the problem isn't a problem anymore
Physical symptoms begin to heal
Feel a sense of peace and calmness
Feel tired and maybe even exhausted as the energy starts to move
A new layer of issues arise – peeling the onion, one layer is removed so the next layer is exposed
Sometimes nothing will seem different at first – it may take a few sessions and it does also take time for the body to process the changes and then be in that similar situation to notice a change in yourself
You may feel worse before you feel better
Cold or flu like symptoms
Increase in dreams or old memories surface
In the days after your session things may feel worse while the stress diffuses. Honour your needs and the healing process. Drink plenty of water.
With all energy healings you may or may not experience a shift instantly. Generally it does take time for the changes to take place. You may not recognise the changes (others around you may) and then one day you will realise things are different.
The changes can be subtle or very obvious!
As a Kinesiologist, I don't treat, diagnose or prescribe conditions.
I work in collaboration with you and to restore your body back to a balanced state. By restoring the balance, the body heals itself so you may notice a change in physical conditions, your state of mind or emotional wellbeing.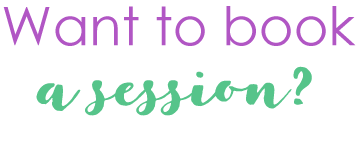 Step 1: Read the self-assesment info on my Work with me page to get a feel for how I operate in the first instance.
Step 2: Book a complementary discovery call at a time and date that suits you - we can chat and get more of a feel for each other via a Zoom video call.
Step 3: If we agree we'd like to work together, I'll get you to complete my new client form and send you a link to book your first session. Hooray!
Join my mailing list!
Be a part of my tribe and hear all the latest goss first; get special subscriber-only offers and y'know… the usual newsletter-y stuff.