Below are some of the most common resources I refer my clients to following a session.
1. My FAQ videos on The Liquid Crystals
Most of my clients know that in addition to Kinesiology and Intuitive Healing, I also work with The Liquid Crystals remedies to offer between-session support!
These videos are 5-10 mins and may answer some of your questions about taking The Liquid Crystals...
2. Where to buy The Liquid Crystal Oracle cards
If you're interested in crystals and/or oracle cards I highly recommend The Liquid Crystals oracle. It's a fascinating tool that can be used in many ways. 
I also made a video about why I think you should totally get the cards if you choose to!
You can find them on Book Depository, or The Liquid Crystals website.
Please note: This recommendation is kick-back free!
3. Inner child meditation
This recording is part of an online course I ran a while back. This one is for you if we've talked about doing some "meet your inner child" work. You can listen to the recording here, and/or download a copy for yourself.
4. Reconnect Yourself guided meditation
This meditation is for you if you find it challenging to get connected OR stay connected to your Self. If you're feeling lost, confused or unsure of your direction, the best place to start is to come back to your Self. x
5. Divine Masculine & Feminine audio series
6. Narcissistic Abuse
Melanie Tonia Evans does amazing work in educating people about Narcissistic Personality Disorder, narcissistic abuse and how to recover from this pattern of disordered relationships.
She has lots of wonderful free resources and also runs a program called the Narcissistic Abuse Recovery Program.
I have used this program myself and I find that because many of my clients are also highly sensitive, they often have to do work in this area themselves. 
7. Articles from me on Boundaries!
The topic of Boundaries is so so soooo important. Most of us never learned what they are or how to skilfully implement them. 
So I've written a few blog posts that you might find useful...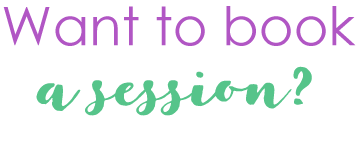 Step 1: Read the self-assesment info on my Work with me page to get a feel for how I operate in the first instance.
Step 2: Book a complementary discovery call at a time and date that suits you - we can chat and get more of a feel for each other via a Zoom video call.
Step 3: If we agree we'd like to work together, I'll get you to complete my new client form and send you a link to book your first session. Hooray!